Ron Paul's Pro-Life, Anti-Big Government Medical Practice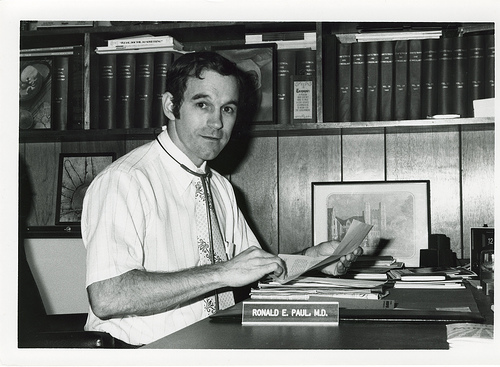 NPR has in interesting profile piece today on how Ron Paul's political views were reflected in his medical practice:
He really did deliver 4,000 babies, says Donna Paul, who worked as Ron Paul's scrub nurse for 14 years in Lake Jackson, Texas, before marrying one of the doctor's brothers and becoming his sister-in-law.
Indeed, says Donna Paul, when Ron Paul first set up shop in 1968, he was the only obstetrician in town Eventually Paul got so busy he took on a partner. Jack Pruett, who was then fresh out of his obstetrics/gynecology residency, says when he first sat down in Paul's office, he was told there were two stipulations he would have to agree to before joining the practice.
He said, 'No. 1 is we will not perform any abortions.' And I said, 'That's fine; I can live with that. What's No. 2?' he remembers.
No. 2, says Pruett, was that the practice would not participate in any federal health programs, which meant, as Paul described it, that we will see all Medicare and Medicaid patients free of charge, and they will be treated just like all of our other patients, but we're not going to charge them and accept federal funds.
Still in debt from his medical training, Pruett said that was a little harder for him to swallow. But I liked Ron, so I decided I would agree to that, too. Liftmaster 825LM Garage Door Opener Remote Control . And in all those 20 years, we never accepted one penny of federal money. We saw all those patients for free, delivered their babies for free, did their surgeries free; whatever they needed we did, and we didn't charge them.
Related Posts: